CentrePointe Counseling is a 501c3 nonprofit with nearly 50 years of experience providing Christ-centered professional counseling and consultation services that work toward transformation at the center of individuals, families, and organizations, creating a ripple effect of change in thinking, believing, and acting. Healthy individuals lead to healthy families; healthy families lead to healthy churches; healthy churches lead to healthy schools, organizations, and businesses, and ultimately to healthy communities.
Each day, at our numerous sites in Maryland, Virginia, and D.C., our counselors serve individuals who have reached out to us in their search for a better future. They don't want the sufferings of the past or the struggles of the present to be the last word. Our counselors come alongside them and help them move in the direction of healing, wholeness, and flourishing. In order to help our clients make this journey, we have to be instruments of hope, helping them discover the way forward.
We're helping our clients grow, heal, and change by making our counseling services:
Professional: Our counselors are credentialed in their field, highly trained, and continuously supported.
Accessible: Thanks to our wonderful partner churches, our many locations across Maryland, Virginia, and D.C. make it easy for our clients to get to their appointments.
Affordable: We partner with many different insurance companies so that clients only have to pay a small co-pay for services, and for our uninsured clients, we offer a sliding-scale scholarship. You can help by providing a scholarship for a client!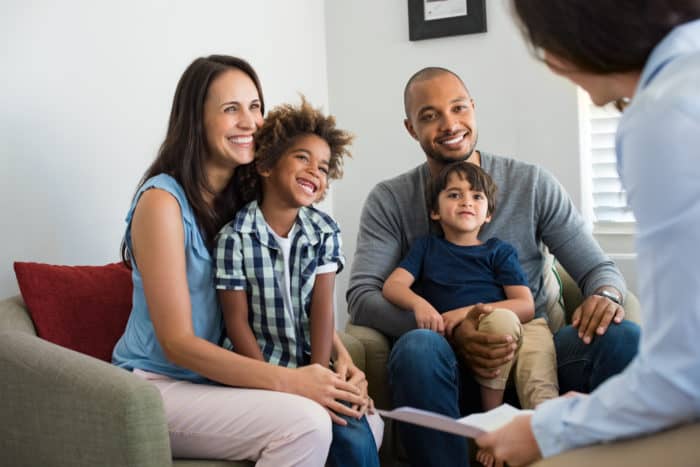 CentrePointe Counseling is staffed by pastoral counselors, licensed professional counselors, social workers, and psychologists who are experienced in psychodynamic, cognitive-behavioral, family systems, and solution-oriented therapies. CentrePointe counselors work with individuals, couples, churches, organizations, and families to help them improve relationships, deal with emotional and spiritual struggles, and negotiate life transitions.
Premarital Counseling
Couples Counseling
Family Therapy
Childhood & Adolescent Issues
Loss & Grief
Spiritual & Religious Problems
Depression
Anxiety
Addiction
Abuse
Eating Disorders
Sexual Disorders & Compulsivity
Anger Management
Stress Management
Conflict Mediation
Leadership Coaching
Topical Seminars
Career Transitions
CentrePointe Counseling, Inc. also works with pastors, clergy members, churches, denominational groups, and Christian organizations to promote healthy patterns, organizational development, and spiritual growth.  We have a partnership program allowing churches to link with us more intentionally. Click here to read more about our church partnership program.
Imagine being in crisis and unsure of where to turn.
Maybe you feel frightened. Maybe you feel ashamed to ask for help.
Now imagine gathering your courage to call for help, only to be turned away.
Long waiting lists, difficulty with insurance, unaffordable session fees— these are just some of the obstacles that those in crisis find when looking for a mental health provider.
Here at CentrePointe Counseling, we create a literal lifeline for someone in need. We work with our clients' insurance companies so that many only have to pay a small co-pay. But even for those without insurance, our door is always open and we work to ensure that no one goes without the help they need.
Consider making a gift or becoming a monthly partner in the work of CentrePointe. Your contribution goes directly to connecting people with the care they need to grow, change, and ultimately to create the ripple that changes lives across our community.
Create a Ripple of Change with CentrePointe
We are committed to serving all members of our community, regardless of their health insurance status or ability to pay. The Samaritan Fund was established to help subsidize counseling for those who do not have health insurance coverage and are unable to pay a reduced fee for services. These efforts are sustained by generous and committed donors who contribute to our Samaritan Fund.
Heritage Donors value the long-term impact of CentrePointe Counseling. Heritage Donors underwrite a ministry that continues to expand and continues to look for ways to integrate science and faith in the pursuit of wholeness for individuals, couples, families and organizations. Heritage Donors can contribute quarterly or annual amounts of $1000, $500, $250 or more or remember CentrePointe in their estate planning.
Over 60% of those who seek counseling are women. Women Helping Women is based on a simple idea, women of strength helping women in need. Funds raised for this purpose provide direct financial aid to women who come to CentrePointe Counseling, Inc. for help, but cannot afford to pay the full cost of services. Through the Women Helping Women Campaign, counseling is provided for women in need and their children.
Prayer
Our Board of Directors has set aside Thursdays as a day of prayer for the ministry of CentrePointe. Will you join us? Pray for our counselors, board, and clients. We seek God's direction in this ministry and healing in the lives of those we serve. Pray also for those that need counseling but have not yet taken the first step.
Volunteering
We are seeking individuals and groups who will join with us to assist in the areas of fundraising/events, marketing/development, and office assistance. We are also currently accepting applications for new members for our Board of Directors. If you are interested in volunteering or joining our Board of Directors, please contact us!