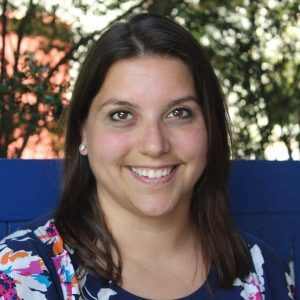 Counselor Office Location(s):
Erin earned her Master of Science in Pastoral Counseling from Loyola University Maryland. She enjoys working with individuals, young adults, couples, and groups by coming alongside people to assist them in finding deep healing. Her previous career as a campus minister has given her insight into helping individuals through a variety of life issues. For the past three years, Erin has facilitated groups with people in early recovery from substance abuse. Erin has experience with addictions, identity issues, life transitions, relational conflict, anxiety, depression, and spiritual issues.
Professional Memberships & Credentials
Master of Science in Pastoral Counseling
Loyola University Maryland
Bucknell University
American Counseling Association
Anger Management, Anxiety, Couples, Depression, Families, Marital Counseling, Military Lifestyle, Parenting, Relationship Issues, Self-Esteem, Stage of Life, Substance Abuse, Women's Issues
Counselor Office Location(s):
Ready to start healing?
Contact us for more information or to make an appointment!