Kim's incredible contribution to the work of CentrePointe Counseling is a ripple effect of hope in the hearts of many in our community. Thank you for bringing your talents, passion, dedication, and compassion to our team.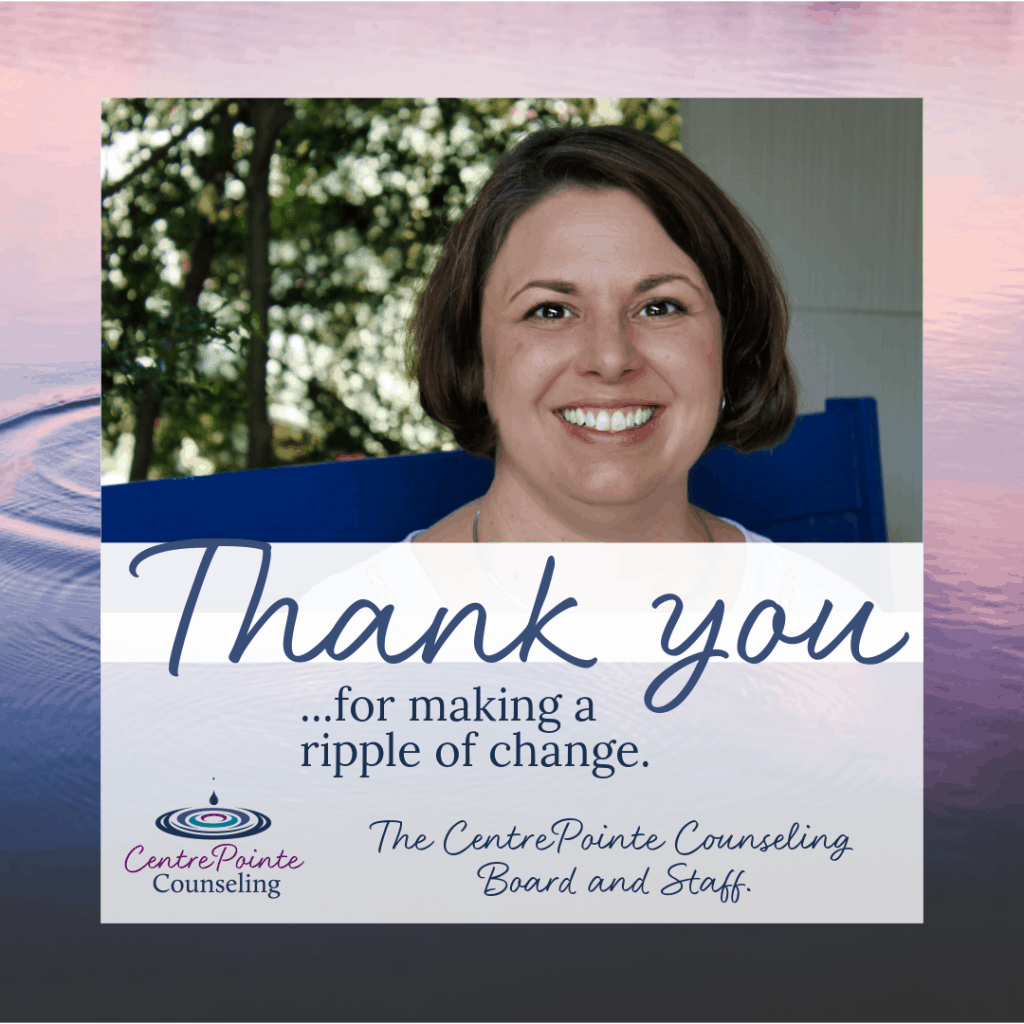 A note from the board:
Considering Kim Cook's long and faithful service with CentrePointe, it's fitting that our board's gratitude should be more than just an isolated moment or a single day. At our July 19 meeting, we shared our gifts of appreciation with Kim. And now, we want to add to those a gift of blessing.
As we near the official conclusion of her work with us, our board looks back with thanks and forward with gladness, and sends Kim these words of promise: "May the God of hope fill you with all joy and peace in believing, so that you may abound in hope by the power of the Holy Spirit" (Romans 15:13).
Kim, we love you, and anticipate all the ways you will continue to be an instrument of Christ's hope in the lives of others.
Want to Support the Work of CentrePointe?
Become a monthly partner or make a one time donation!
Ready to start healing?
Contact us for more information or to make an appointment!
We send occasional updates (less than once a month!) with prayer requests, event updates, and anything else that's happening at CentrePointe.