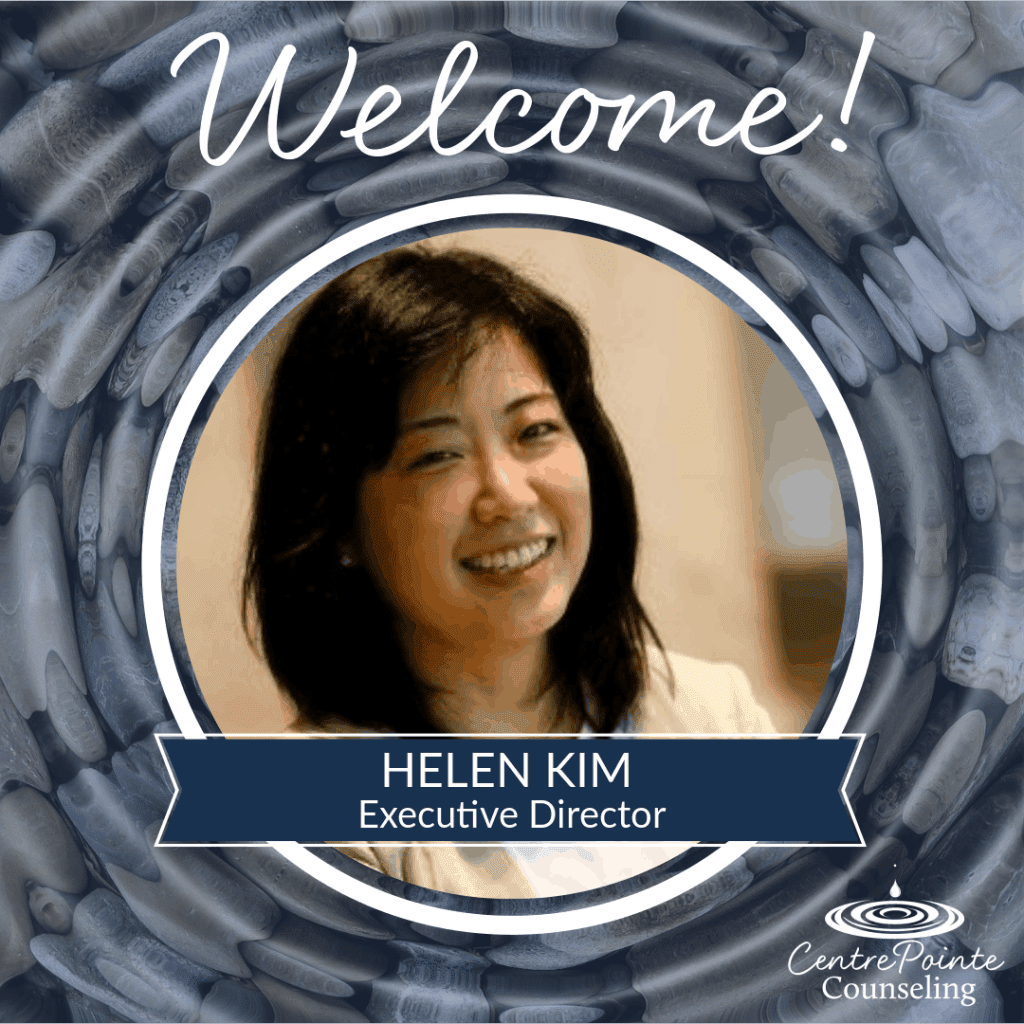 We are so excited to welcome Helen Kim as our new Executive Director! Helen is former Executive Director and Chairperson of Hope For Sydney in Sydney, Australia, a start-up non-profit Christian organization that built partnerships and programs towards developing a culture of charitable volunteering and involvement amongst local churches and young workers.
She has previously worked at Redeemer City To City during its start as a separate non-profit from Redeemer Presbyterian Church in New York City. Helen was Chairperson of the Diaconate Ministry and co-Founder of the Prayer Ministry at Redeemer. She previously worked in public policy in New York City and in Washington, DC.
She has a Master of Public Administration from Columbia University, School of International and Public Affairs. Helen lives in Washington, DC and attends Grace DC Church – Downtown. She enjoys mid-distance running during her downtime.
---
A note from Helen:
I look forward to joining CentrePointe Counseling as Executive Director starting September 1. Over the last few weeks, I have come to understand and more deeply appreciate the work and mission of its counselors, and the development of the organization through Kim Cook's dedicated work over the years.
I am excited to participate in and promote an organization that is itself a community that reflects the goodness and wisdom of God to each other. I hope for CentrePointe to grow and broaden its reach to further meet the increasing demand for counseling. It is clear to me that now is a unique time for our Christian counselors to shed light and hope to those struggling with mental health. Our partnerships and collaborations will continue to be a critical part of our plan to further our reach and impact.
CentrePointe is in a good position to confront the challenges ahead. I would appreciate hearing from you and for you to include us in your prayer for God to be made known and glorified through the work of this organization.
Helen Kim
Want to Support the Work of CentrePointe?
Become a monthly partner or make a one time donation!
Ready to start healing?
Contact us for more information or to make an appointment!
We send occasional updates (less than once a month!) with prayer requests, event updates, and anything else that's happening at CentrePointe.